Event Commissions
Jump the line and reserve your spot to get a commission from Francine Delgado at the event you are attending. Commission schedule will be organized based on your last day attending the event and is at Francine discretion. Event commissions are completed in ink and full color. Francine reserves the right to refuse any work.
Event Rates:
Head Shot:
Inked: Single = $60  |  Dual = $95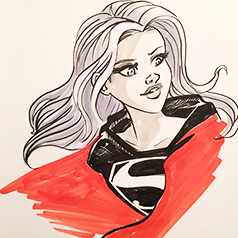 Half Body:
Inked: Single = $105  |  Dual = $185
Colour: Single = $230  |  Dual = $370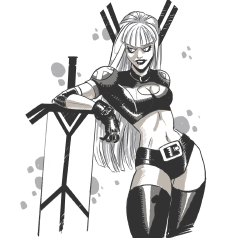 Full Body:
Inked: Single = $185  |  Dual = $345
Color: Single = $345  |  Dual $600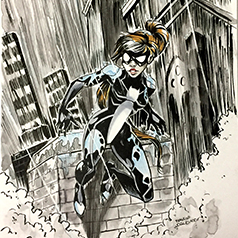 Pre-Order Process:
1. Select the 'Event' you will be attending
2. Select 'Event Commission' under 'In Attendance Products'
3. Select desired sketch options and enter character (s) name and description of pose (if desired)
4. Once completed push 'Add to Cart'
Note: Purchase a 'Francine Delgado' sketch cover, sketch book on the co-relating 'Event' page or supply your own sketch cover as soon as possible upon your arrival to ensure completion.
Checkout Process:
1. Review 'Shopping Cart' to ensure order accuracy and push 'Checkout' button
2. Select the event you will be at under 'Pick-up at an event?'
3. Proceed to 'Payment Option' with pre-selected PayPal option and push 'Continue' button
4. Review order and proceed to 'Proceed to Payment'
5. Log into your PayPal account and complete purchase to 'MBartist: Support Services' and push 'Continue'
6. Upon return to 'Confirmation' page and push 'Complete Order' button
Congratulations! Your order has been submitted and confirmation emails have been sent to you and the vendor. Feel free to track your 'Order Status' in your 'Profile - Order History' page. Note: Please check in with Francine at the event to confirm your commission order status.
Ready to Jump the Line?

Francine Delgado: Event Commission Samples
---